On Sunday, December 14, RiverLink's Dave Russell will lead a hiking trip along Big Laurel Creek in Madison County. The hike will be one hour in, a half-hour for lunch and chit-chat, then back to the trailhead. It will be an easy hike, with no serious climbs, though there are some rocky spots in the trail. Sturdy shoes are highly recommended.

The group will meet at the RiverLink office at 170 Lyman Street in the River Arts District (map) at 08:45 and leave promptly at 09:00. If all goes according to schedule, the group will be back at 1:00 p.m.
This is a very nice hike along the Big Laurel, beginning at the intersection of Hwy 25/70 and Hwy 208 between Marshall and Hot Springs.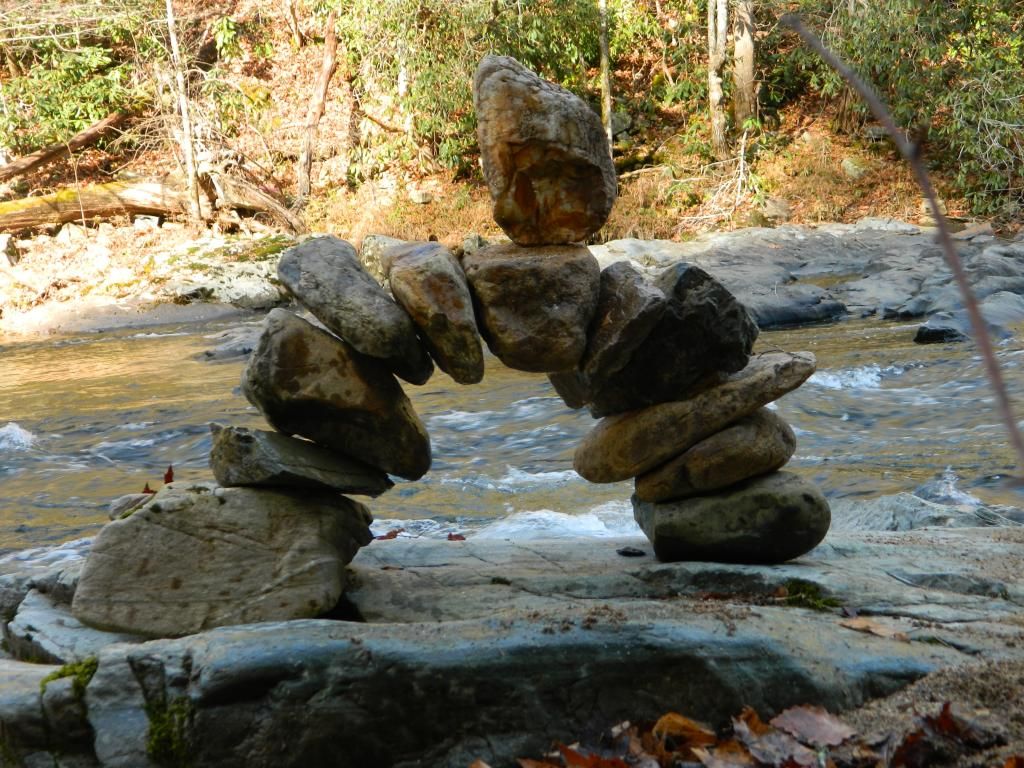 Stone Arch on the Big Laurel
A certain level of fitness; ability to hike two miles per hour.
Insurance - by coming along, participants acknowledge that hiking can lead to injury and will not hold RiverLink responsible in any way for injuries.
Camera, walking stick, etc.
There's no charge, but please let Dave Russell know you're coming so carpooling can be arranged by e-mailing dave@riverlink.org or phoning 828-252-8474, ext. 11.
December RiverFront Bus Tour
Asheville -- The RiverLink Bus Tour offers answers about Asheville's past, present and future: What is the Wilma Dykeman RiverWay Plan and what does it hold for Asheville's future? How did the Flood of 1916 change the river area landscape?
The next tour will be

Thursday, Dec. 18,

when the public is invited to tour the French Broad and Swannanoa Rivers with RiverLink.
This is an opportunity to see the improvements that have occurred and hear what is coming over the next several months and years to make our rivers better places to work, live and play. You will learn some local history and visit some streets and neighborhoods you have never seen before.
What
: RiverLink's Riverfront Bus Tour
When
: Thursday, Dec. 18, 11:45 -- 2 p.m.
Where
: Meet at the Asheville Area Chamber of Commerce (36 Montford Avenue) at 11:45
Reserve
: http://www.signupgenius.com/go/10c0e4caea82ba1f49-february, email bustour@riverlink.org or call 828-252-8474, ext. 10.