This year's Riverlink Spring Salon Series will celebrate the natural wonders of springtime in the mountains. The Southern Appalachians are renowned for their biodiversity, featuring more distinct ecological niches than almost anywhere else in the U.S. From high peaks of conifer forests, rhododendron and grassy balds to lower elevation hardwood forests with streams, waterfalls, and rock outcrops, the variety of natural communities is astounding.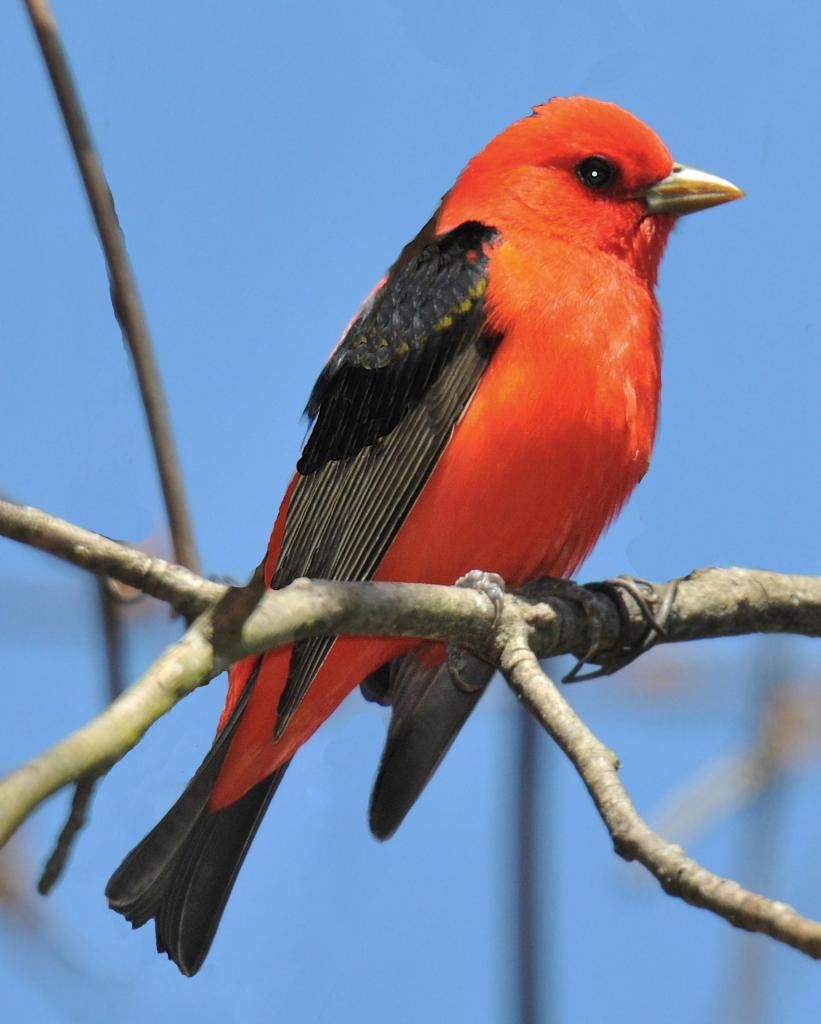 Scarlet Tanager
All of these events are from 3 - 5 p.m. at the RiverLink office at 170 Lyman Street in the River Arts District (map). The series is free but reservations are a must. Please follow the links below to sign up.
On March 27, Dan Lazar will give an overview of the ecology of the Southern Appalachians. Attendees will learn why our mountains are home to more species of trees than all of Europe, as well as uncover the complex interactions between familiar organisms and their natural environment.
Sign up by clicking here.
Future events include an April 17 presentation from wildflower expert Scott Dean, with a wildflower walk the next day. Sign up by clicking here.
April 24 will be devoted to discovering the many colorful birds found in our region with local birding expert Emilie Travis. There will also be a guided bird walk the Saturday after this event. Sign up by clicking here.
The series is free but reservations are a must, as space is limited.

Please do not park at the studios on Riverside Drive when attending these events

. Parking is available in the green lot between the studios at 6 Riverside Drive and Jean Webb Park. Contact Dave Russell at dave@riverlink.org or 828-252-8474, ext. 11 with questions.