Building on a successful series of concerts in 2012 that brought thousands of smiling faces to the French Broad River to enjoy its splendor, RiverLink is hosting five nights of live music beside the river again this summer. The series will consist of five concerts at the RiverLink Sculpture and Performance Plaza, 144 Riverside Drive in Asheville's River Arts District.
Inspired by a grant from the Chaddick Foundation, RiverMusic is also sponsored by Pisgah Investments, Prestige Subaru and Ingles Markets. Five local craft breweries have signed on as sponsors as well -- Asheville Brewing Co., Highland Brewing Co., New Belgium Brewing, Pisgah Brewing Co. and Sierra Nevada Brewing Co. Not only are they sponsors, they're bringing a variety of beers to the events.
All concert dates are Fridays -- May 24, June 14, July 12, August 23 and Sept. 13 -- and all events start at 5:00 p.m.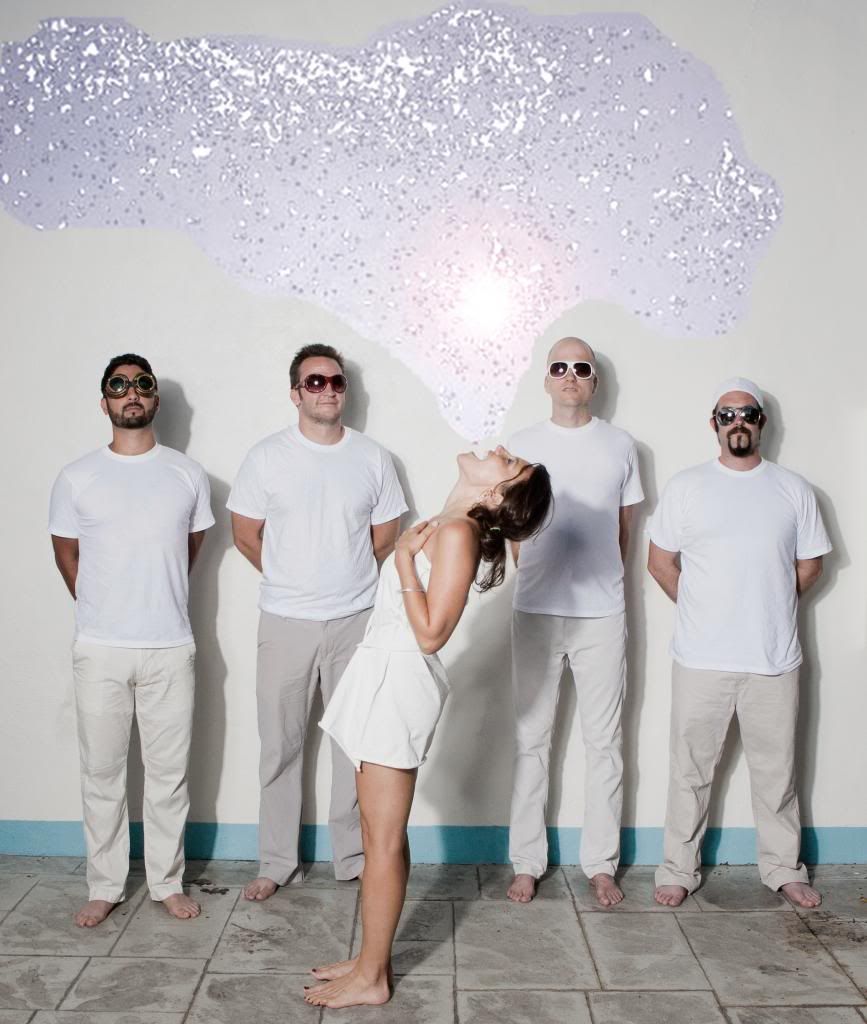 StephaniesId is set to rock by the River at RiverMusic on May 24
May 24: Stephanies ID with Mary Frances & The Dirty Classics and DJ Molli Parti
June 14: David Mayfield Parade, Underhill Rose, and brass band interludes by Empire Strikes Brass
July 12: G.E.D. Soul Records Showcase featuring DeRobert & The Half-Truths, AJ & The Jiggawatts, The Coolin' System, and Empire Strikes Brass
August 23: Town Mountain, The 23 String Band and CaroMia (formerly The Flowers)
Sept. 13: The Big Ol' Nasty Getdown -- Funk Supergroup featuring members of Parliament-Funkadelic, Yo Mama's Big Fat Booty Band, Mudvayne, The Fritz and more, with special guests Bubonik Funk.
Attendees are encouraged to leave their cars at home and get to the concerts via alternative modes of transportation. Asheville on Bikes will provide a bike corral for stowing bicycles. There is also a paddle-up option. Paddlers can easily float to the concerts or to nearby Jean Webb Park, a takeout point beneath the RiverLink Bridge, where they can lock their boats and walk to the concerts. For those who must drive, there is parking information available at
RiverLink is the regional non-profit working to revitalize the French Broad River and its tributaries as a place for everyone to live, work and play. Sundance Power will be on hand again to solar power our musical event. Heira Productions has heled us arrange the performers again this year as well. We will also have a variety of Asheville's fabulous food trucks for your dinning enjoyment.
RiverLink will be recruiting volunteers to do everything from sorting recycling to parking cars to pouring beer. Contact RiverLink's Dave Russell for more information -- 252-8474, ext. 11 or dave@riverlink.org -- about the series or about volunteering.