What: RiverLink's 6th Annual Voices of the River: Art & Poetry Contest Awards Ceremony & Reception
When: April 13th at 2:00pm
Where: AB Tech's Holly Library 40 Victoria Road
Who: open to the public
RiverLink's 6th annual Voices of the River Art and Poetry Contest awards reception and ceremony will be held at AB Tech's Holly Library on Saturday April 13th at 2:00pm.
There will be over 200 submissions on display at AB Tech's Holly Library and the community is encouraged to come and support Western North Carolina's up and coming
There will be refreshments, an awards ceremony, and a raffle that 1st, 2nd, 3rd, and honorable mention recipients will be eligible to win some great prizes from.
Raffle winners must be present to claim the prize!
Some of the prizes include:
-A whitewater rafting trip down the French Broad River
-Various gift certificates
There will also be the opportunity to express your own artistic talent while contributing towards the fight against lead contamination in soils. Come create your own version of a one hundred dollar bill with world renowned artist, Mel Chin's Fundred Dollar Bill Project! (www.fundred.org)
They already have 400 Fundred Dollar Bills created by the contest's participating students; let's see if

they

can make it up to 500 Fundreds!
For questions regarding the contest or the event, please call RiverLink's Education Coordinator, Nikki Bauman at 828-252-8474 x18.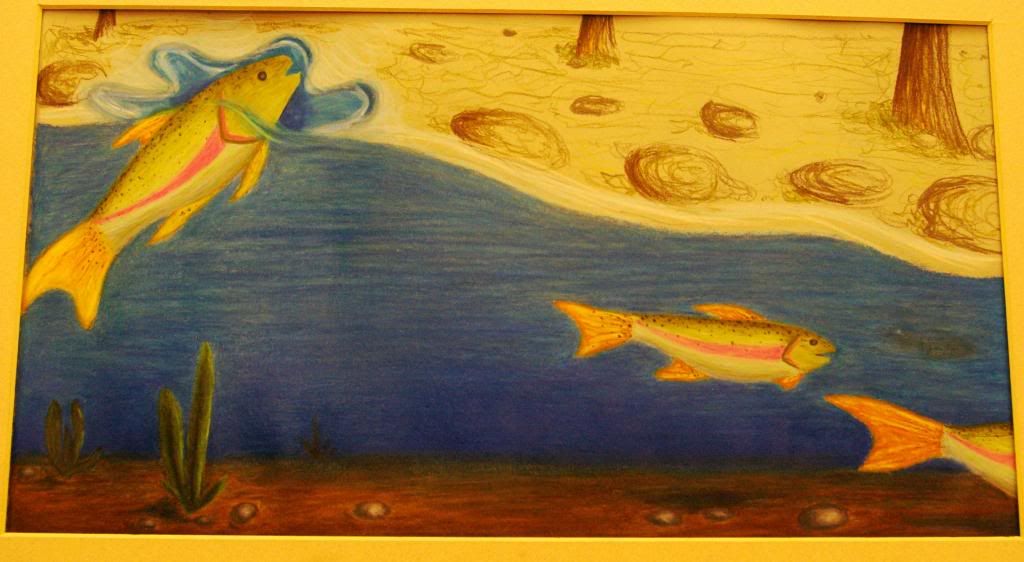 Above art by Leta Diethelm, Asheville High School