RiverLink's 6th Annual Voices of the River Contest concluded with an outstanding turnout of participants, proud families, and friends honoring exhibited K -12th graders at the awards reception and ceremony on Saturday, April 13th at AB Tech's Holly Library. The contest focused on giving students in the French Broad River watershed a voice to explore and appreciate the French Broad River and its tributaries through 2D art, 3D art, or poetry. If you missed reception and opening day of the exhibit, you can still visit Holly Library and view the displayed work through the month of April, as all of the entries will remain up until April 29th.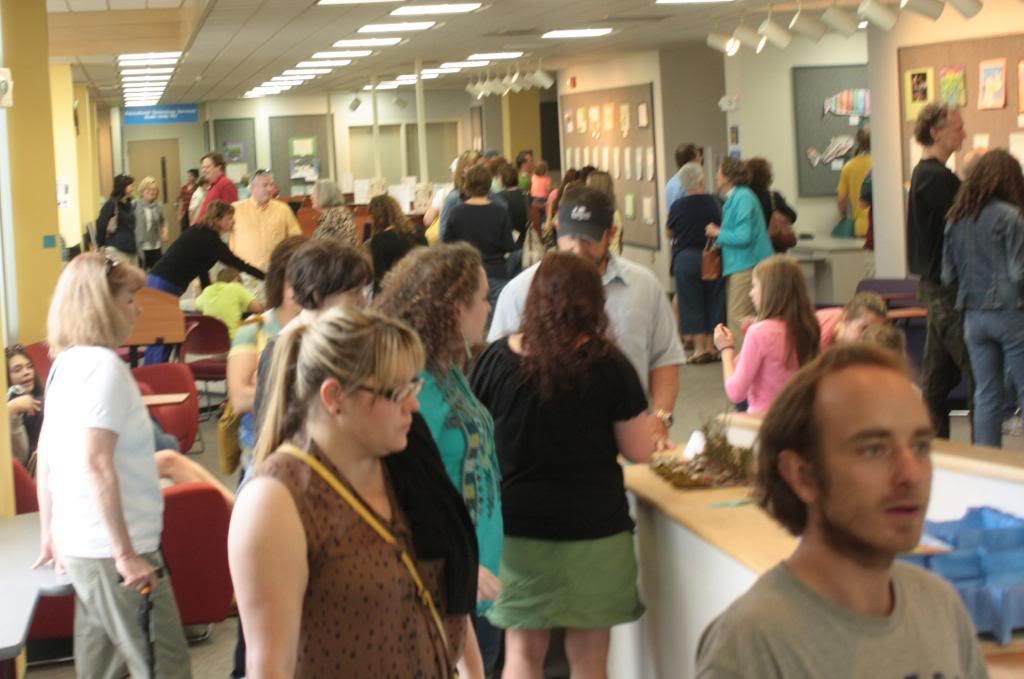 Thank you AB Tech for hosting the event!
Holly Library times include:
Mon.-Thurs., 7:30 a.m. - 8:00 p.m.
Friday, 7:30 a.m. - 5:00 p.m.
Saturday, 9 a.m. - 1 p.m.
Library phone: 828-398-7301
Award recipients of the contest were entered into a raffle and great prizes were distributed from our sponsors including the Asheville Outdoor Center, Malaprops Bookstore, Carolina Cinemas, Mellow Mushroom, Blue Heron Whitewater, and Eagle's Nest Outfitters.
3rd-5th grade 3D award recipients
Sponsors for this event include Self Help Credit Union, Roots Hummus, and City Bakery Café. Thank you all for providing delicious snacks and refreshments for the reception. Thank you to AB Tech for hosting the contest at Holly Library.
Another many thanks to our wonderful judges: Cleaster Cotton, Maryanne Pappano, Kevin Klein, and Jolene Mechanic for volunteering to score all of the entries.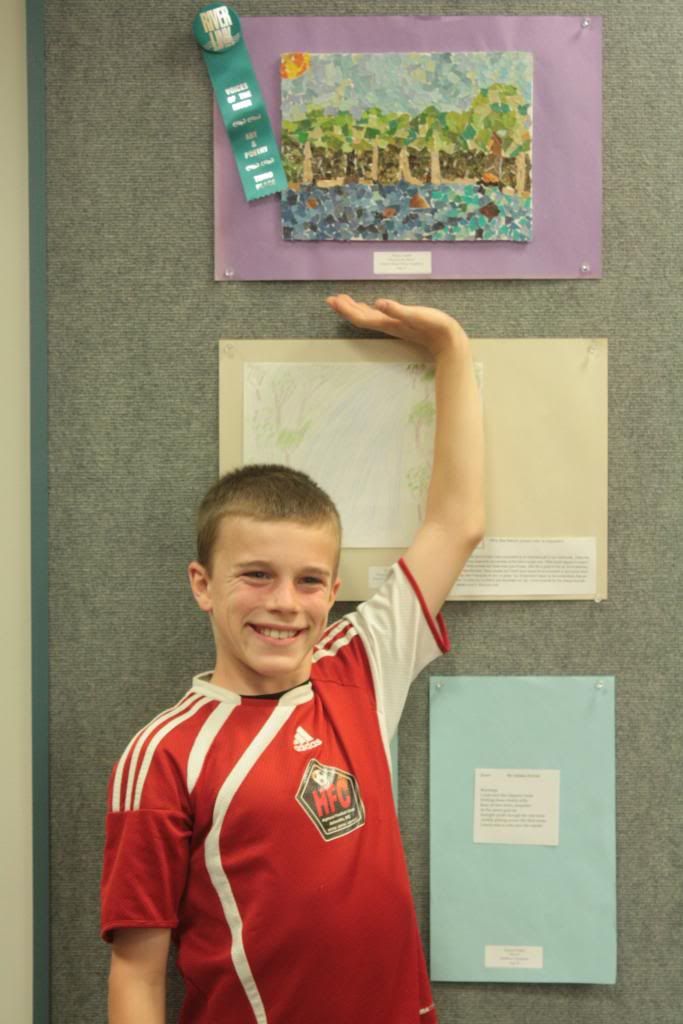 Henry Ashbill, French Broad River Academy
We incorporated a new component to the event this year: The Fundred Dollar Bill Project, a cooperative art project backed by renowned local artist, Mel Chin. The Fundred mission is to connect and collect 3 million creative voices from across the country. Fundred is drawing attention to lead-contamination that is compromising the health and learning abilities of children. Participants created their own Fundred Dollar Bill-an original, hand-drawn interpretation of a US $100 bill - to demonstrate and celebrate the power of human expression to make a difference. We collectively created over 400 Fundred Dollar Bills to contribute to the cause!