RiverLink's RiverMusic brings a night of bluegrass to the Prestige Subaru stage with local favorties Buncombe Turnpike and Tellico opening for Love Canon on Sept. 9. The event will move just up the French Broad River to Asheville's Carrier Park, located at 220 Amboy Road in West Asheville (map). RiverMusic gates open at 5 p.m. and the good times roll until 10, with all events sponsored by Prestige Subaru, The Chaddick Foundation, AC Hotel Asheville Downtown, and Allegra Marketing Print Mail.
Opener Buncombe Turnpike plays a variety of heartfelt tunes ranging from traditional and contemporary bluegrass to gospel and hand crafted originals. The band has made a name for themselves among traditional and contemporary listeners alike.
Firmly planted in Asheville's thriving roots music scene, Tellico is well schooled in bluegrass but with an unbridled organic "Appalachiacana" sound, combining some of the finest voices, songs and instrumental prowess in Western North Carolina and beyond.
Love Canon is what you get when you cross conservatory-trained musicians with raucous bluegrass and the mega-hits of the 80s. Led by guitarist Jesse Harper and banjo wiz Adam Larrabee, Love Canon is a virtuoso group of string musicians who become one on stage -- a super 80's bluegrass hits machine.
Beer vendors for the night will be Twin Leaf and Wicked Weed, and Urban Orchard will bring the cider. Foodtrucks Chef Daddy, Grateful Roots, Belly Up, Melt Your Heart, and Ceci's Culiniary will be on hand, as will ice cream from Sunshine Sammies. The event is free, as is watching the sun set over the beautiful French Broad River.
The Prestige Subaru Stage for all of these events will be powered by Sundance Solar again. There will be a Grey Line trolley making a circuitous route between the concert venue and the Asheville Area Chamber of Commerce (map). Attendees can also paddle up to the river access and there are bike racks available onsite.
Dogs (except service dogs), outside food and beverages are not allowed.
RiverLink is celebrating 30 years as an environmental nonprofit working to revitalize the French Broad River and her watershed as a place for everyone to live, learn, work and play.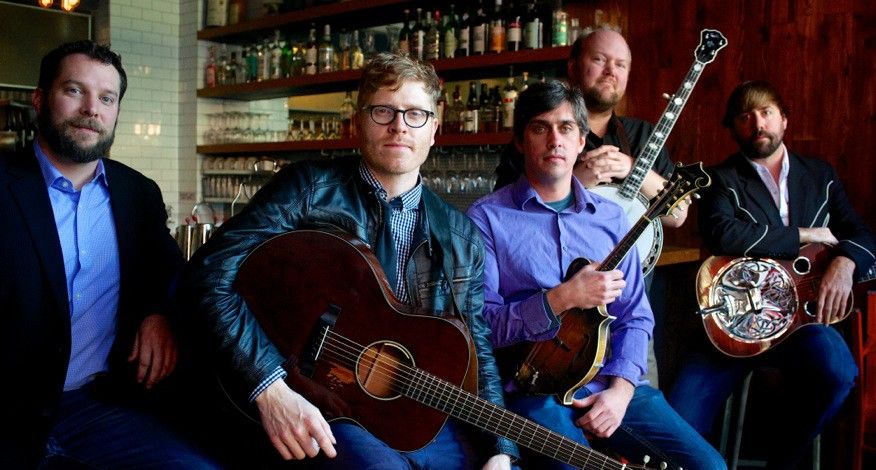 Love Canon will headline the Sept. 9 RiverMusic at Carrier Park