School is wrapping up for many students in the French Broad Watershed and RiverLink's education programs are slowing down as they prepare for RiverCamp. RiverLink would like to thank those who make their programs possible.
RiverLink is able to offer watershed education programs to schools and community groups throughout the French Broad River Watershed at no cost. To be able to incorporate outdoor education in a memorable and exciting way while keeping to North Carolina Education standards gives students a connection and understanding of our regional watershed while outside of the classroom. Reaching close to 5,000 students throughout the academic year, the program continues to get stronger and more developed each year.
Duke Energy recently provided the education program with a significant grant. These grants allow RiverLink to obtain needed materials, develop projects, support RiverCamp and keep the program running. Education of the next generation of river stewards is a fundamental goal of RiverLink and without grants, donors, and volunteers the program would not be possible. A sincere thank you to Duke Energy!
If you or your organization is interested in supporting the health of our watershed through education consider RiverLink. Since 1987 RiverLink has spearheaded the economic and environmental revitalization as a place to work, live and play; they cannot do this without the support of our community! Thank you!
Contact Education Coordinator Lizzy Stokes-Cawley with questions about their education program, RiverCamp, or volunteering with education.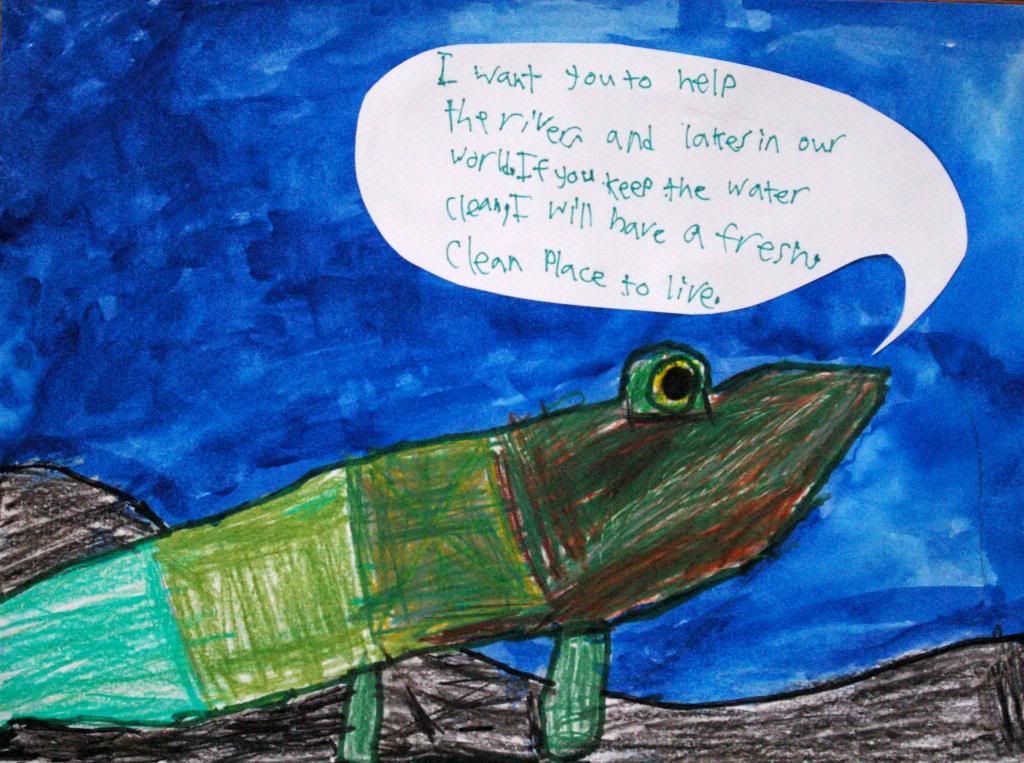 Piper Berry of Art in the Afternoon's Voices of the River Art and Poetry entry