Join RiverLink Friday, June 20 at 3 p.m. at the RiverLink office (170 Lyman Street across he street from 12 Bones when the Friday Salon with Dr. Frank Kalinowski concludes. The 2014 series was entitled "The American Constitution: The Logic of Law and the Consequences for the Nation." Dr. Kalinowski has been sharing his excerpts from his upcoming book with attendees for the past two years and according to executive director, Karen Cragnolin, "he makes history come alive and the current polarity in our society more understandable and in fact predictable."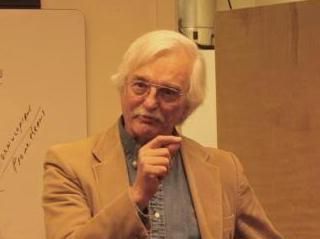 The purpose of these interactive lectures is to explore a deeper understanding of environmental issues and to attempt the placement of these issues in a larger social, political and historic context.
The topic will be "Two Dreams and a Nightmare: The Environmental Thought of Thomas Jefferson, Alexander Hamilton, and James Madison."
The Friday Salon series is free and open to the public.
Frank Kalinowski is a retired and popular professor from Warren Wilson College and the author of numerous articles and treatises that are thought-provoking and informative about the complex world in which we live today. Parking is available in the Wedge parking lot.