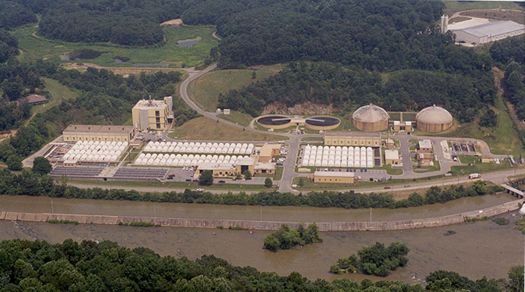 On Thursday, November 14th, RiverLink will be touring Asheville's wastewater treatment plant, also known as the Metropolitan Sewer District (MSD) treatment facility. When children are asked, "Where does the water go after you flush the toilet?" approximately 80% of them respond "into the ocean."
Join RiverLink to find out where it goes and how it's treated before being discharged into the river. Children and adults are welcome to attend.
Meet at the treatment plant, located at 2028 Riverside Drive, at 2:00 pm to begin the tour. The entire event should last about 2 hours. This is a free event. Spaces are limited, so please sign up by contacting RiverLink's education coordinator:
education@riverlink.org
to secure your spot on the tour.