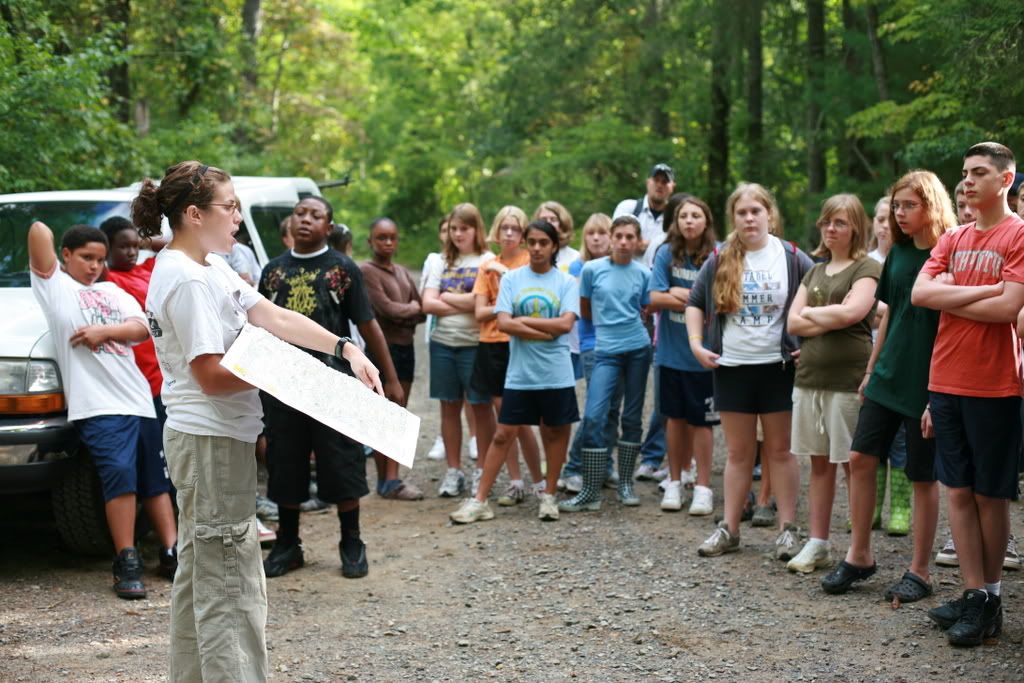 In 2014 RiverLink taught water-based education lessons to over 4,000 students in the French Broad watershed. Our education programs would not be possible without volunteers like you! Join us in 2015 to help educate and inspire the next generation of river stewards.
Volunteers interested in helping RiverLink educate K-12 students about the French Broad River watershed are invited to attend a training session on Friday, January 23rd from 9:30am to 12:00pm

The training will be at RiverLink's office and will focus on lessons such as the Enviroscape watershed model and the national Project WET curriculum. Topics include water quality and quantity, aquatic insects, and water conservation.

Volunteers must have weekday availability throughout the school year and commit to assisting with AT LEAST one program, from February- July. All volunteers will fill out an application and are required to go through a background check before working with children.
Volunteers can also help promote the education program, research and develop new lessons, and do outreach and education events for the general public.
Registration for the training is required.
RiverLink Education Coordinator
(828) 252-8474 x.18
For more information visit