RiverLink's RiverMusic - five Friday nights of free (!) live concerts by the French Broad River in the River Arts District of Asheville - will return for a fourth year in 2015. Once again, RiverLink huddled with Heira Productions to assemble a top-notch mix of quality national acts and local favorites at the RiverLink Sculpture and Performance Plaza in the River Arts District (map).

Gates open at 5. The music starts at 5:30, with our second band at 6:45 and our headliner at 8:15.

RiverLink is on a pretty regular schedule for RiverMusic and RiverFest. RiverMusic will be the second Friday of each month except May - May 1, June 12, July 10, Sept. 11 and Oct. 9. RiverFest, featuring the fabulous Anything-That-Floats Parade, will be on the second Saturday of August - August 8.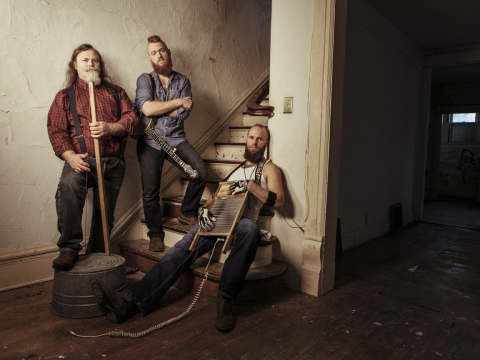 The Ben Miller Band takes the RiverMusic stage on June 12
Sponsorship opportunities are still available, so call Dave Russell at 828-252-8474, ext 11 to request a sponsorship package or email him at dave@riverlink.org.